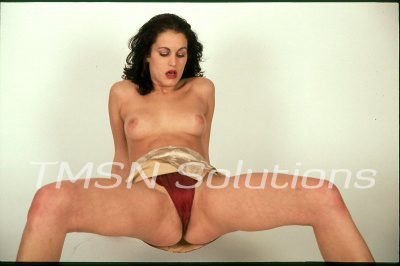 When i take my clothes off for him to be in front of that camera it is everything.
I slowly drop my panties and begin to change into the sexy, open panties he loves to fuck me in, after my modeling scene. I pose bent all the way over and even between pictures i fuck myself, my legs so smooth and my pussy so wet i cant seem to ever keep my hands of my self, he just loves to watch and fuck but that's not what i need .
My coconut oil is my most prized possession it makes me so smooth, and glisten in between changing my fishnets sets i lather it all over my smooth body .