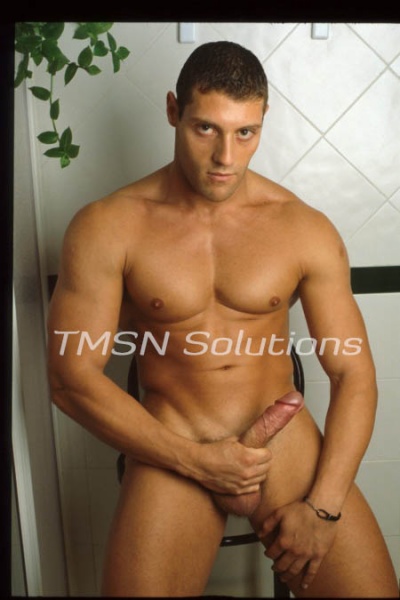 Tom       1-844-332-2639 ext. 342
This fucking chick! All night she is flirting her ass off. She's grinding on my dick, she's telling me the most filthy nasty things she wants to do with me later. So end of the night comes and this prick teasing bitch tells me she's sorry that she can't come home with me because she's got her monthly visitor. Are you fucking kidding me? She's all promises of making it up to me later. Bitch that don't help my fucking blue balls does it?
So I'm about as mad as I can get but I'm a gentleman and I walk away before I do something I'll regret. My balls are aching like a mother fucker. I can't get what she said out of my head and that ain't helping my hard dick situation. I am driving and realize I'm a couple a blocks away from Marty's house. He's a guy I know from the gym and he has sucked me off a few times in the showers. I'm thinking I'll give him a call and see if he wants this backed up load I got.