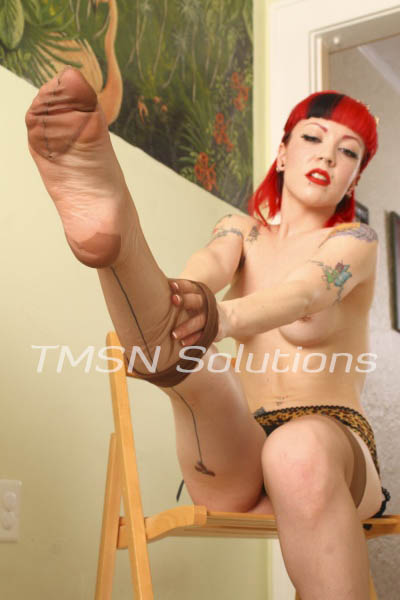 844-332-2639 ext. 205
Sometimes a little cumrag is so funny I just want to torment them more then anything else. Degradation has so many forms, especially fun for me when me putting you down puts me up even higher.
Stockings are fun. So delicate, so feminine. So strong, too. Stockings tied around your wrists will prevent you from separating them. Around your ankles will stop you from walking. Wrapped around your head and through your lips and not only can you not speak..but I can guide you.